Divorce Mediation Attorney in Broward County
Mediation Lawyer Serving Families across South Florida
The divorce process can be emotionally draining and difficult for everyone involved. Even if the divorce was a mutual decision, you now that a divorce can affect you financially and can disturb your family's emotional stability. As you enter into the divorce however, it is important that you try to maintain a healthy family dynamic and environment for your children. Here at Lindsay A. Feldman, P.A., I can help you try to make the transition as smooth as humanly possible by going the route of divorce mediation. By implementing mediation techniques, I can ensure that your rights remain protect while also striving to reach an amicable solution for your case.
I, Attorney Feldman, have extensive experience with mediation and I can serve as your mediator throughout the difficult divorce process. I have the expert negotiation skills necessary to help you from a neutral and unbiased standpoint. This way you and your spouse can reach a resolution that is conducive to both parties by using open communication. In mediation you can feel confident knowing that your voice is being heard and understood and you and your spouse control the outcome of the divorce agreement rather than having a judge decide the terms on your behalf. A Broward County divorce attorney from my firm can help prepare you for mediation by first clearly determining your desires and goals for the future.
Helping Florida Families Settle Their Divorce Outside of Court
If you are looking to resolve your divorce case in a timely manner so you can move on with your life, then divorce mediation would be an appropriate option for you and your family. Not only is mediation is timely resolution but it is also a cost effective solution. Taking a family law case to trial can lead to additional court costs and attorney fees. With mediation you can reach a resolution through negotiations and settlement.
Our Broward County Mediation Lawyer Can Help
When you work with my firm, I can inform you of what the outcome might be if your case went to trial. I can also inform you of the many benefits and long-term success of mediation. If you believe that mediation is the best option for you, I can serve as a neutral and unbiased middle party to help facilitate the dispute resolution process. If you feel that you and your spouse will be able to work together in order to reach an agreement, then you may be able to avoid court involvement altogether.
---
To speak with an experienced Broward County mediation lawyer, contact us online or give us a call at (954) 406-2810 today.
---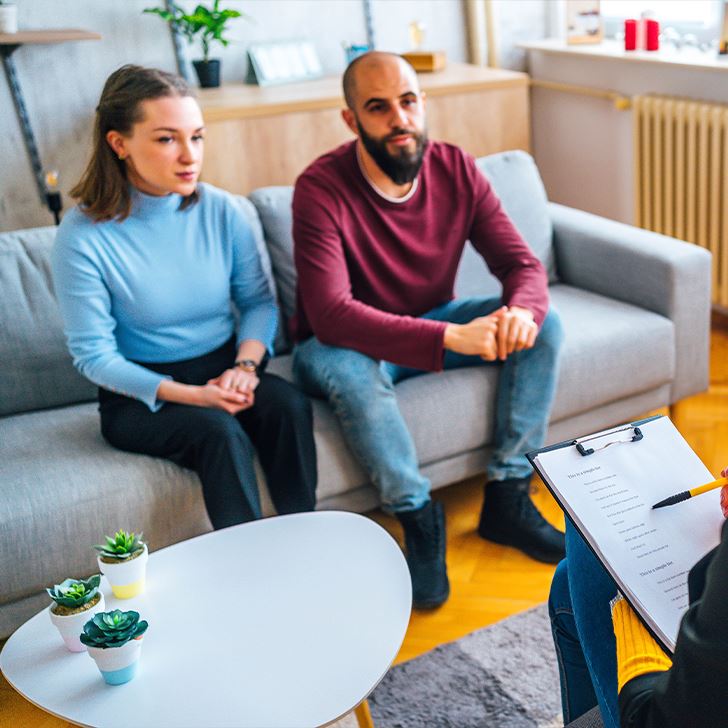 Benefits of a Supreme Court Certified Family Mediator
As a Florida Supreme Court Certified Family Mediator, I can help you accomplish your goals in a fair and civil manner and I will not pressure you into accepting an offer that you are not in agreement with. Call to discuss the details of your case today by speaking directly with the Broward County divorce mediation lawyer at my firm.
---
Our experienced Florida divorce mediation lawyers can help. Give us a call at (954) 406-2810 today.
---
Hire a Passionate Advocate Who Will Help Guide & Support You
Contact Us Today